POD Marine Are Delighted To Announce Our Partnership With Evinrude.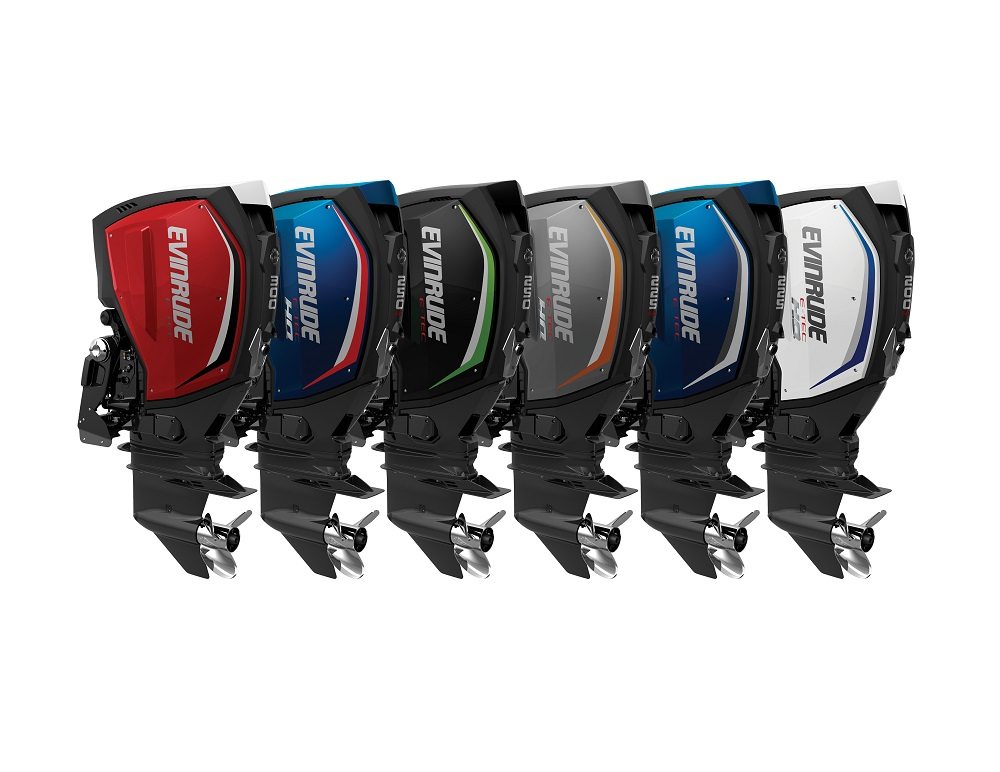 POD Marine now supply and have stock of Evinrudes range of outboard engines from 3.5hp portables right up to the glorious Direct Injection 2- Stroke, G2- 300hp.  While some of these engines are already on display in Pat O'Donnell & Co in Chapelizod, Dublin, once our showrooms are built, we will have stock on display on the West Pier Road in Dún Laoghaire, Co Dublin.
ADVANCED 2 STROKE POWER- FAR MORE ADVANCED THAN 4 STROKES! Oil is not pre-mixed at specific ratios- oil is mixed and used by EMM unit as required.
With 30% more torque than any competitive four-stroke outboard, the Evinrude® E-TEC® G2® delivers the most torque in its class. That's the power of direct injection two-stroke technology.
We don't wait for Earth Day to be responsible. E-TEC G2 outboards produce less CO than any 150hp outboard on the market. How much less? How about 191% less than the next lowest rated competitor.
BETTER FUEL ECONOMY
With an Evinrude E-TEC G2, you'll spend a lot less at the pump because you'll burn 15% less fuel than the leading four-stroke. That means more money in your pocket and more time on the water!
7 Year Warranty!!
BRP 7-year (standard 3 + 4) Extended Limited Warranty program is offered only through BRP European Distribution SA . 7 years or 1000 hours of engine use, whichever occurs first.
LACK OF DEALER SCHEDULED MAINTENANCE
No need to bring your engine back to the dealer for 'scheduled maintenance'- there is no break-in period, there are no oil changes!
ELECTRONIC "WINTERISATION"
"Winterise" at the touch of a button!- At the touch of the ICON display or iLink on your phones app- the EMM rapidly cycles the oil injector to "fog the engine" leaving the engine Winterised.
ONE COMPANY- National Service!
We are here to provide professional service by factory trained engineers- all over Ireland.
For further information on the Evinrude outboard engines, please visit: www.Evinrude.com